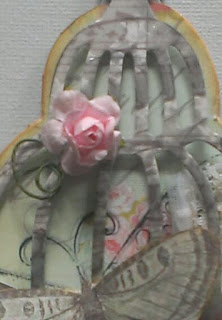 Ok, so for Saturdays class
you need to bring:
All the usual things such as:
pencil
ruler
scissors
distress ink and tool / sponge
wet glue
tape
cutting mat and knife
an apron (if you get as messy as me!)
nail file for sanding
plus (if you don't have these things don't worry)
Hot glue gun
Heat tool
Acrylic paint and small paintbrush (or Dabbers or Distress Paint Dabbers) in any pastel colour and gold.
If you want to add photos on the day they need to be printed at passport size or slightly larger.
Again don't worry if you don't have them, its just to save time on the day.
I'm really looking forward to seeing you all!! xxx