In Person Classes are back!!
I am thrilled to announce that I will be teaching three separate classes in Cork.
The lovely Susan Herlihy is hosting a series of art classes at her studio in Midleton.
I have the privilege of starting off her "Crafty Hands Create" programme on Saturday June 17th.
At 10.30 – 1pm I will be teaching the "Whimsical Florals" class.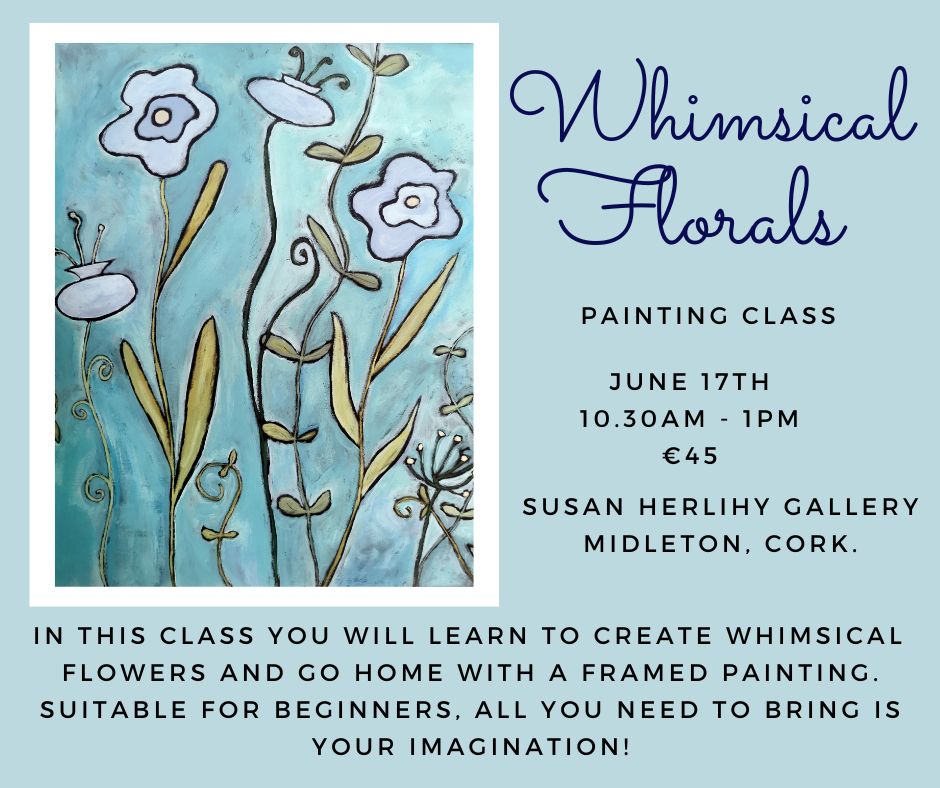 During this class we will get passed the idea of how things 'should' look and create florals from your imagination.
Don't worry if you are new to painting, I will explain every step. You will learn how to choose your colour palette, and what brushes work best for this style.
At the end of the class you will have a framed painting ready to take home, and hopefully a spark of interest to do more!
Then from 2-4pm it is Beaded Jewellery time.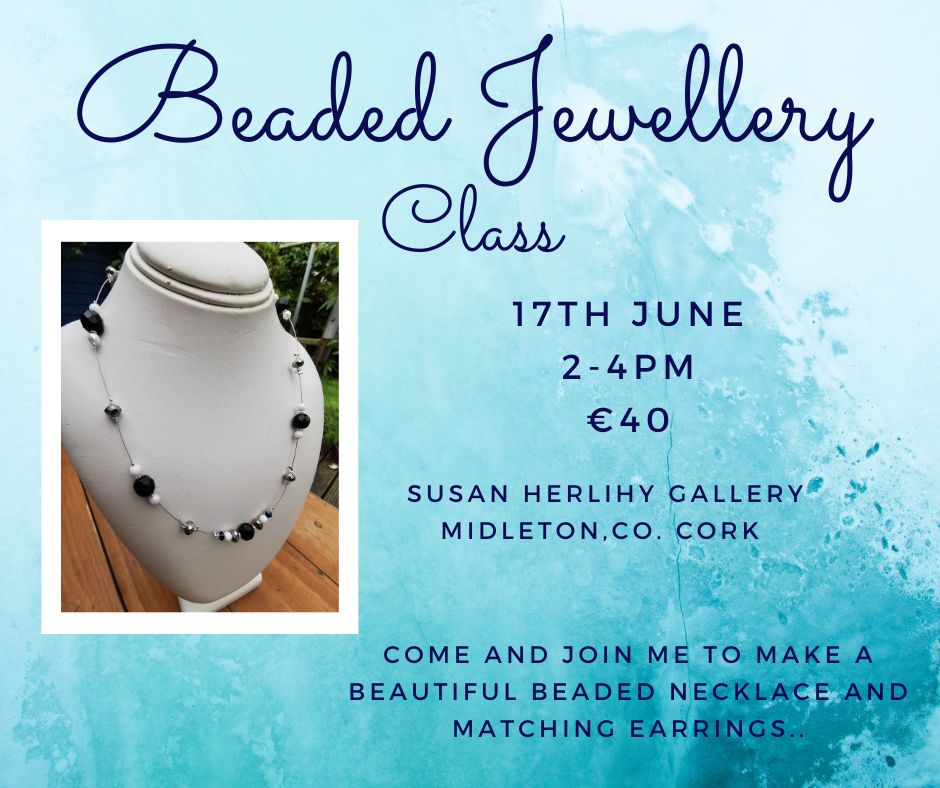 This class is great for people who prefer crafting to painting.
You will get to use pliers and crimping tools to create a necklace and earrings.
It can be a little fiddly so if you wear glasses for close work then please bring them!
Just so you know, the colours we use on the day may vary from the photo.
All the findings (hooks and clasps etc) are nickel free and hypoallergenic.
For this class there are only six places and for the painting class there are eight.
If you would like to book a spot please email Susan on craftyhands@outlook.ie
or call her on 087 902 8186.
The third class is very special. It takes place on 19th August from 10.30 to 4pm
I am calling it the Meraki art journal class.
"What does that mean?" I hear you ask…..
Well, Meraki means this:
This deserves it's own post to explain it, so I will do just that!