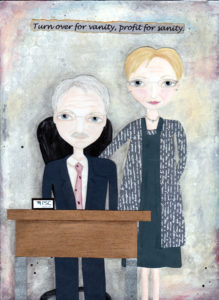 "I commissioned a piece by Felicia after I saw one of her pictures at an art studio. I wanted to get something unique for my Dads retirement. Felicia was so helpful throughout the whole process. She listened to my idea of what I wanted and then brought it to life.
She sent on images as everything progressed to ensure I was happy, and if I wanted something changed she was happy to oblige. All interactions were positive and friendly and I always felt that I was in good hands.
I was delighted with the finished piece, it has a real likeness to my parents while being colourful and fun. Most important, my parents love it and the picture is now sitting up on the wall in their kitchen."
Janet, Tralee.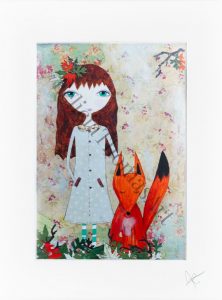 "I had seen Felicia artworks and always found her subjects and her individuality in her paintings to be both fascinating and beautiful and decided to purchase one for myself. I contacted Felicia to ask if I could see her work. Felicia invited me out to her house to view same. Over a cup of coffee Felicia showed me her paintings with no pressure to purchase if I did not see anything that I liked.
Her work was indeed beautiful but one painting stood out for me,a picture of a beautiful happy young girl who obviously loves her equally beautiful fox who looks so content to be in her company just sitting there beside her. It is for me a beautiful picture being able to see such peace, love, harmony, and contentment between the fox and her human and gives me great pleasure when I look at them. Felicia has a special gift and is able to share her gift through her art which I am now lucky enough to have benefited from that gift.
Thank you Felicia."
Seamus Galvin, Killarney.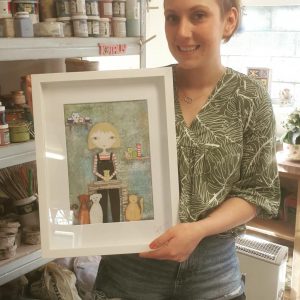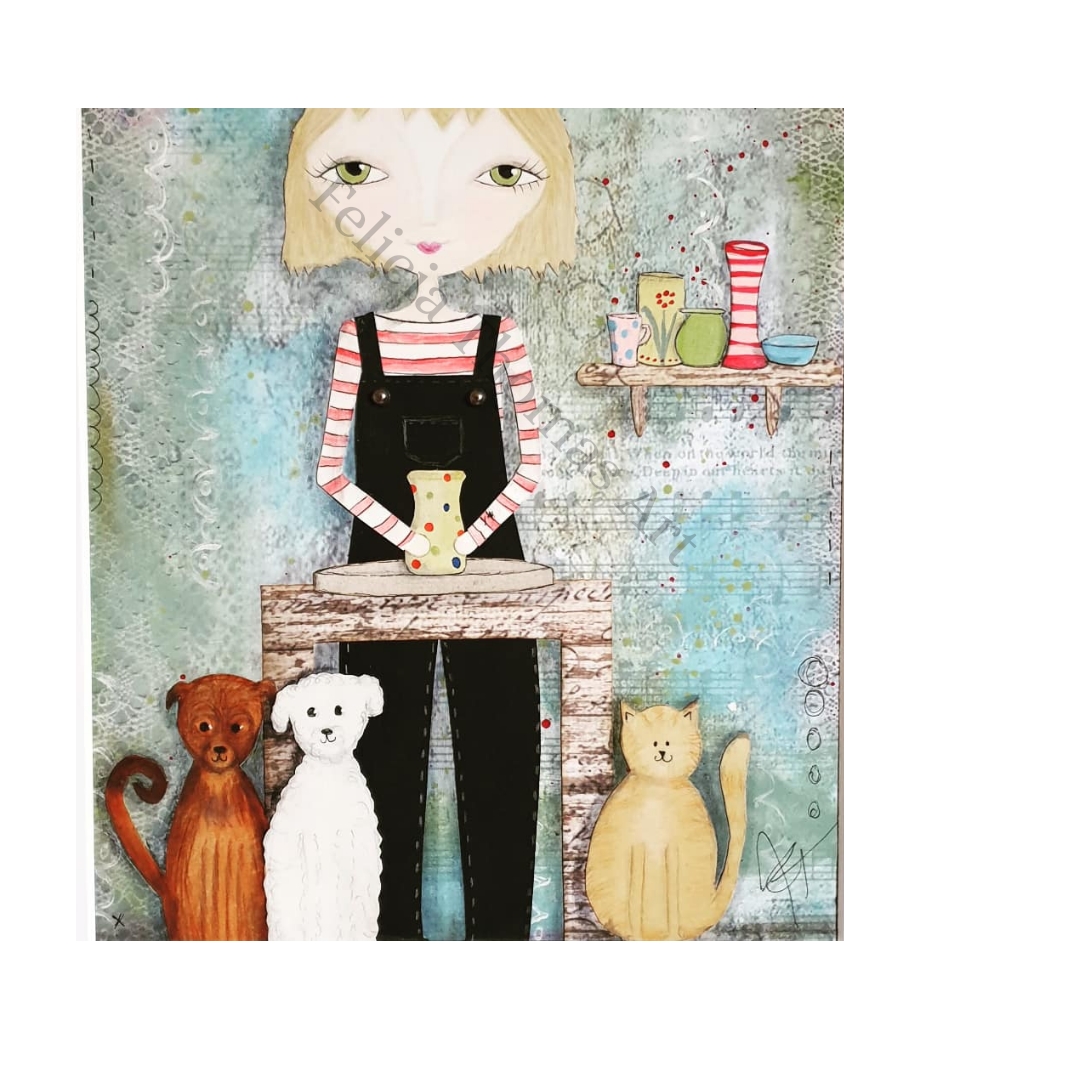 "Felicia created a very personal piece for me. It surpassed my expectations and hangs proudly in my studio where I work everyday. Everyone who sees it comments on how professional and beautiful the piece of art work is.
Felicia's work would be a great addition to any business or home. Her work is made with a lot of love and this shines through on all her finished pieces."
Amy, Tralee.