Book.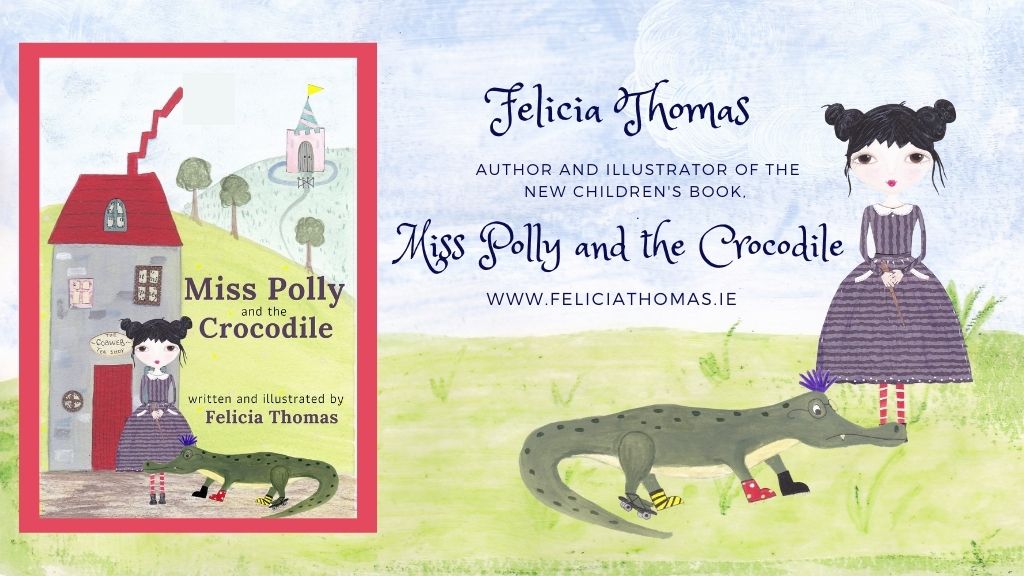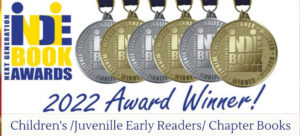 MISS POLLY AND THE CROCODILE
Does your child love to read or have you read to them?
Then I have a very special book for you!
Are you sitting comfortably?
Here is a little taster of the story. It's best listened to with a cup of tea, a piece of cake whilst wrapped in a blanket…..
Click 'Order Now' below to find out what happens next!
If you love fairy stories and imaginary lands where kindness, love and magic can save the day then you will love this book.
You may have small children or grown up children or perhaps like me you are a child at heart, I believe we are never too old to live in our imaginations.

Miss Polly and the Crocodile
 Miss Polly and the Crocodile is a children's book set in the magical land of Loopaloo.
It tells the story of a grumpy king, a very spoilt princess, Miss Polly and a crocodile, a shy little girl, good friends and a bully.
In this quirky and whimsical story the characters are faced with very relatable problems, but find that being nice to each other and a little magic save the day.
Miss Polly and her friend Mrs Adams have been friends for a very long time.
Together they run the Cobweb Tea shop in Loopaloo. It is a lovely old stone building, it has a red roof with a very wonky chimney and a matching red door.
The townsfolk notice very quickly that if they eat Miss Polly's cakes then their problems begin to disappear.
As Mrs Adams always says, " The best magical ingredient is asking for help in the first place".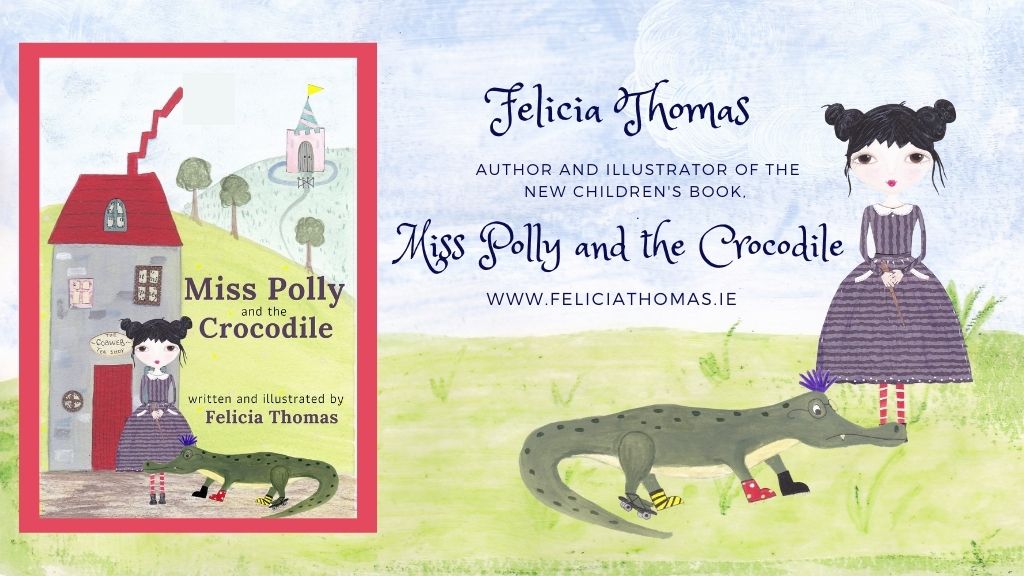 You can order your book here to find out what happens next!
Why should you choose this book?
Because your child, grandchild, niece or nephew, godchild, or friends child have wonderful minds.
When they let you into their imagination it is a beautiful thing. They are so innocent when they are small, as a mother I always wanted to keep that for as long as possible. I truly believe that reading books with your children keeps the innocence and wonder alive, and creates a love of books that will last them a lifetime.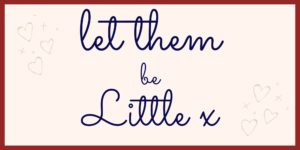 Do you remember your favourite story as a child?
I know mine. I spent many hours staring at the illustrations, making my own little drawings of them and pretending I lived in that cottage in the woods.
By gifting them this book you can fuel that imagination and treasure the wonder of childhood.
It gives an opportunity to gently discuss tricky situations such as bullying and judgement.
"Well, what would you do if that bully was mean to you?"
" Do you think they should be treated badly because they look different?"
It is not all sweetness though.The crocodile accidently bites someone and this causes him to feel guilty about his actions and for the someone he bit to adjust to the injury.
So, why you cosy up and read together your child is learning coping skills, loving the story and you are creating memories.
This is what the publisher has to say:
This book is not 'just for girls' or' just for boys'.
Although most of the characters are female there are one or two very important male roles.
There are 49 pages so it can easily be divided into chapters if you want to read it over a few bedtimes and the book measures 23 cm x 15 cm so the illustrations are nice and big.

If you are new to me let me introduce myself.
I am an illustrator and author of the children's book Miss Polly and the Crocodile
I am also an illustrator of childrens art.
I have created a series of 'Polly Dolly' characters that are sold as prints, cushions and cards.
( you can see those HERE)
They have positive sentiments that provide a reminder to live your best life.
But my proudest achievement is being a Mum. I have three children who are now grown and doing their own thing.
There are so many stages to parenting, I found the 'Empty Nest' transition hard.
It took me a long time to realise that my role as a mother was still valid even though they don't need me as much.
My hope is that this story will bring joy to your children or remind you of times when your family were young.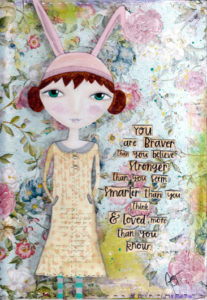 Eight years ago I had an accident in which I lost 80% use of my dominant hand .
I had to learn to write with my left hand, so I practised by writing a story. That was the start of this book.
It will also be available from several independent book shops around the country.
If you live in the UK you can order your copy from the publisher directly.
 There will be more adventures from Loopaloo in the future with some new characters, but some of these might make another apperance!

Priced at €8.99 or £6.99 it makes an ideal gift.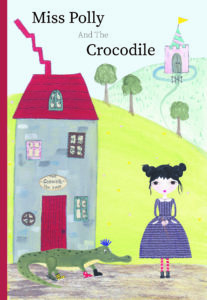 Each order is wrapped in tissue paper, tied with a ribbon and has a thank you note from me.
I'd be delighted to sign the book with an inscription, please let me know in your order.
It will be posted to you in a eco friendly padded envelope and is dispatched within two working days.
Published by: