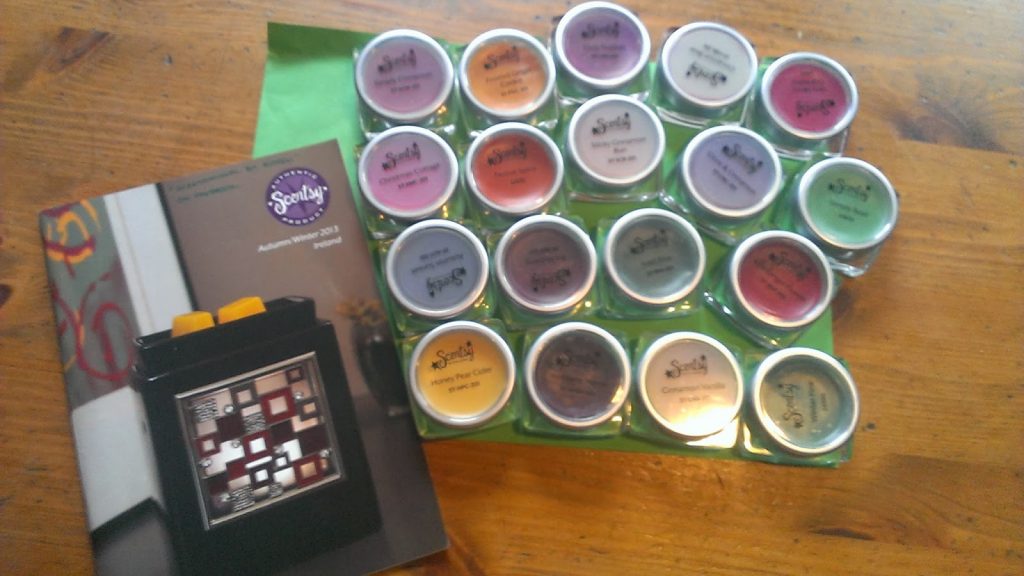 Look what arrived this morning!
My friend Aideen who lives in Galway has just become an agent for Scentsy. I have only heard of this concept from various American friends who mention them on Youtube. You know those amazing house organisational videos with the tidy larders and laundry rooms that aren't full of dust bunnies and odd socks, well those women all talk about their Scentsy fragrances.
So, when Aideen announced she was going to have this product I thought, "Aha! I will have a nice smelling home and the Scentsys can tidy it for me!" (obviously the smelly stuff must have something to do with the tidyness right?)
Being the Sweetheart that she is she sent samples……. and being the fussy bag that I am I said, "nothing fruity, flowery or vanilla" I am impressed that she still had this many to send me!
I think i'm leaning towards Basil, or maybe one of the cinnamon or clove based ones. I have picked out my burner – its one without a light, picking the scent is really hard!
So, if you are in Ireland and want a nice whiff to your home contact Aideen, "scentsational by Aideen" on facebook (and no, she hasn't paid me to say these nice things about her product!!)
I'll invite you all over for a smell when the Scentsy elves have cleaned and organized everything!