I know, don't faint….. 2 posts in one day? I'm shocked myself!
Anyhoo, I am back to tell you about the amazing weekend that Kate has lined up for us in Athlone on 5&6th October.
In fact i'm not going to tell you, just show you this poster and give you a link to the class timetable.
If you have any questions about the weekend you can contact Kate at www.createwithkate.com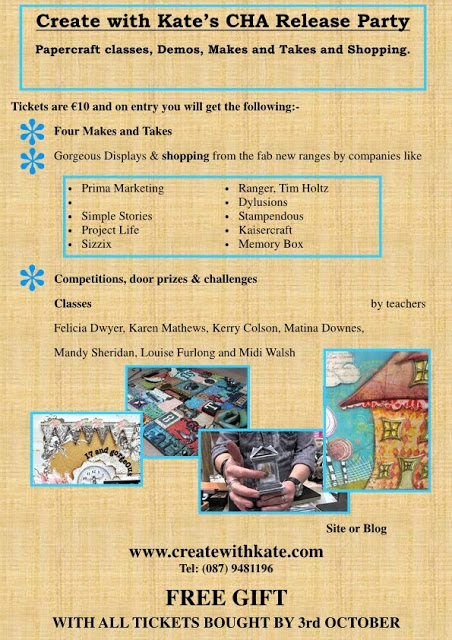 http://createwithkate.com/class-timetable.html – click the link for the timetable and class details.