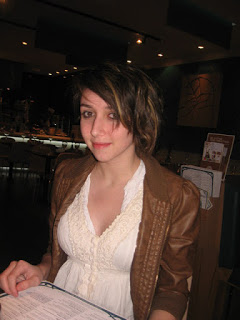 We have been crazily busy in our house recently – here is a bit of whats going on……
Today we are booking Mollys' ticket to Nairobi, she is going to do a month of volunteer work in a school and orphanage in Kenya. It is a huge adventure for her, she doesn't know anyone else going and has never been far away from home before…….. I am both scared and excited for her, I really hope she enjoys it and learns from the experience.
She will be 17 on 19th July and flies out on the 24th, so now a long series of vaccinations and visas and travel arrangements must start.
I think she should start her own blog to keep everyone at home up to date!
Tim and I have been away in Galway this weekend climbing. sixteen brave souls set out to climb 7 of the "Twelve Bens" the weather was gorgeous, we had great fun, we covered 13km & 1535 metres of climbing on Saturday and then found a little pub in Cliffden to enjoy a well earned drink!
On Sunday we pulled on the harnesses and ropes and climbed Carrot Ridge – that was an experience…… I would have taken photos but I was busy holding onto the rock face!!
The Back Lane Gallery exhibition is having its opening night on May 21st ( just in case anyone wants to come along…..!) and here is the second Polly. There is some beautiful work there, lots of local artists, so it'll be a great event.
What else? well, the Easter holidays are officially over tomorrow ( today is the May bank holiday) and everyone is back to school and work. At the minute everyone is a bit glum about it, but tomorrow it'll be good to be back into a routine.
Thats all for now I think, hope you all had a good weekend,
Love, Felicia xxxx