We were recently invited to the wedding were the Bride owns a designer shoe shop and the Groom is a sound engineer. I was going to make a card but as we all know, that is not my strong point!
Last weekend when I was at the Create with Kate party I was looking at stamps and dies to see if inspiration might strike. I came across the Brenda Walton dies and remembered that she had a shoe die….. but it wasn't there.
It is called the 'Ballroom Slipper ' die in case you're wondering.
I asked a few of the Ladies if anyone had it and my friend Veronica did. She very kindly cut out and sent me the pieces in the perfect pearlescent white card. THANK YOU VERONICA!!!!!!!
I like how it turned out –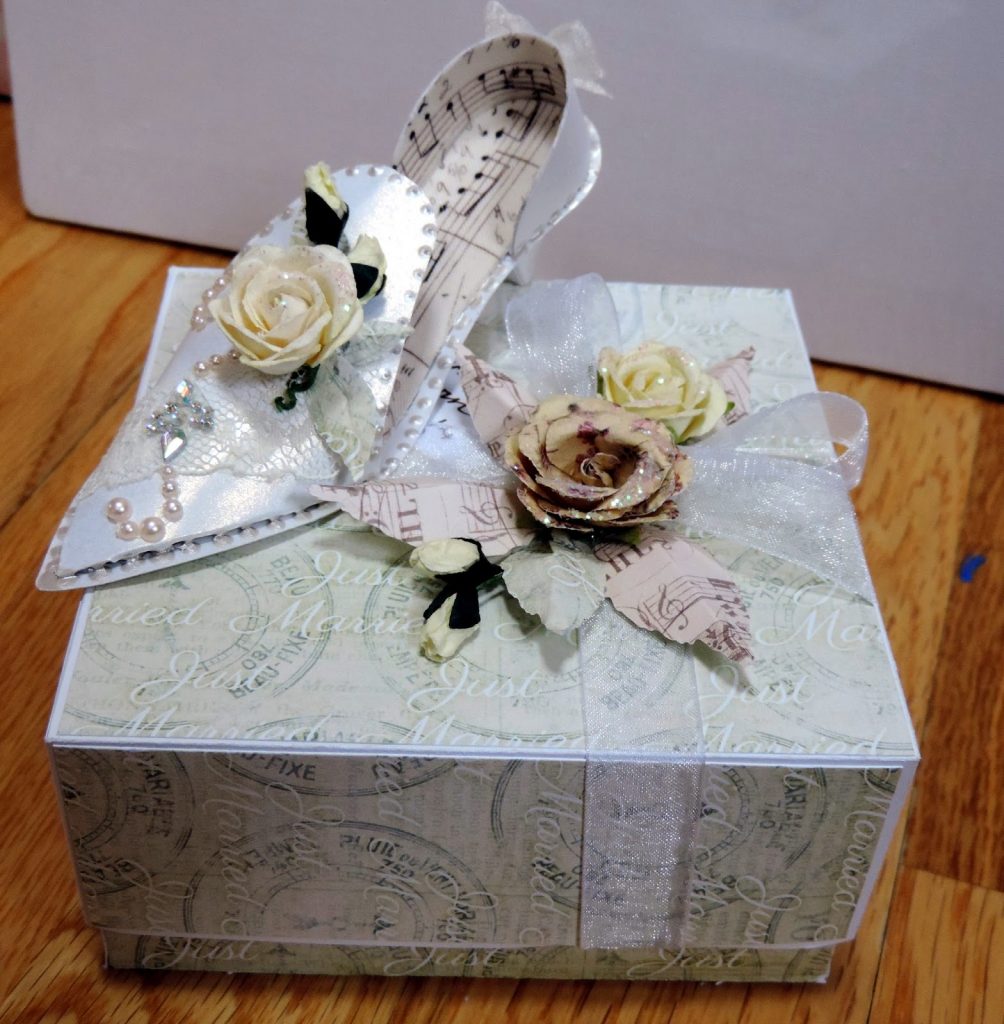 I used some scraps of Tim Holtz fabric for the shoe lining – it brings in music to incorporate both their interests. ( I used Mod Podge to stick it on which prevents the edges fraying)
The 'Something Blue' paper line from Prima was perfect for covering the box.
I went around the edges with Perfect Pearls then added lace, flowers, bling and a little bow. Although the shoe is only about 5″ long it takes a while to decorate…. but that might just have been because it was fun and kept adding stuff!
I hope the Bride and Groom like it and don't think its the strangest gift they received! (there is a gift card inside the box, we aren't just giving them a paper shoe!)
Have a lovely day!! xx