I made this for issue 11 of Crafting Ireland, and I will definately be making more of them….
Because its free standing its on my desk, it doesn't take up alot of room and I actually filled it with photos ( I can be a bit lazy about that!)
You can find the tutorial
here
along with loads of other goodies from the new Design Team.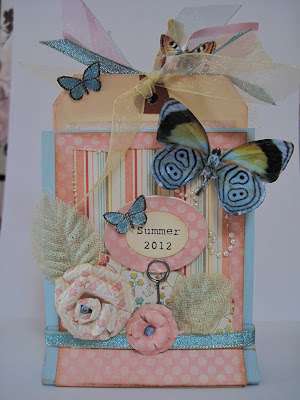 The back.
The tags.