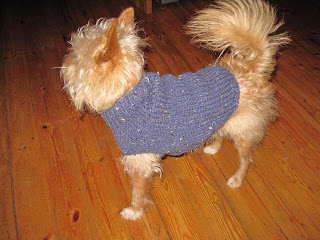 This is Mr. Toby modelling his new jumper, he wouldn't look at the camera! I knitted it with Aran wool on 7mm needles so it was really fast. The pattern was free on
Ravelry
and is the first thing i've knitted for a full year – that Aran jumper I promised Tim is still just 3″ of rib, I just cannot follow that pattern!
Here is Molly modelling the beautiful African 50's collection for
Heni Blak
– Heni makes amazing clothes, she has combined 1950's style with African prints. Not only does she sell online, but makes couture creations for special events.
I am going to a charity ball this coming weekend and Heni has made me a full length gown….. I haven't seen it yet, but today is the fitting and I am SOOOOOO excited!!!!
I'll post photos of the gown soon!