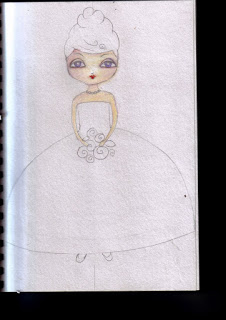 Hi everyone, yesterday i got my January swap mini from Dee – its gorgeous!
I'll make a video of it and post it later, its full of fairies and its in really pretty colours.
So thankyou Dee – i love it!
I've been doing my homework for the art course…. its a messy business! they are folk art dolls, which means they don't have to look real, i'll put up a piccy of one – but its not finished, so don't laugh!!