Merry Christmas!!!!! Here are some quick piccys of the morning – The table is set ready for lunch, which I can smell and am really looking forward to!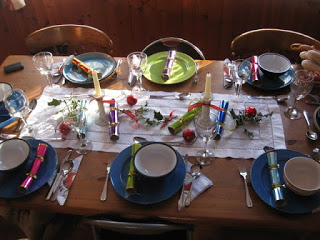 My brother Blake made it through the snow from the Isle of Wight, here he is walking Toby up to Torc mountain.

And Santa amazid me completely by bringing an ATG……. a pink one no less!!!!!!! I was positively THRILLED with it ( for all you USA people, these things cannot be got here!)
Poor Toby needed a small snooze after eating the leg and ear off his new squeeky pig!
So, I hope you all enjoy your day.
Lots of love,
F xxxxx