I haven't been in a swap for ages, but Aideen of Aideen's Swaps had a Valentine exchange in which you could make anything you liked, so I signed up.
I was paired with Sylwia who is the artist behind Tandiart. I had seen her work pop up on Facebook occasionally and thought it lovely so I was delighted to be swapping with her 🙂
I decided to make an altered canvas and funnily enough, so did she!
Here is my canvas: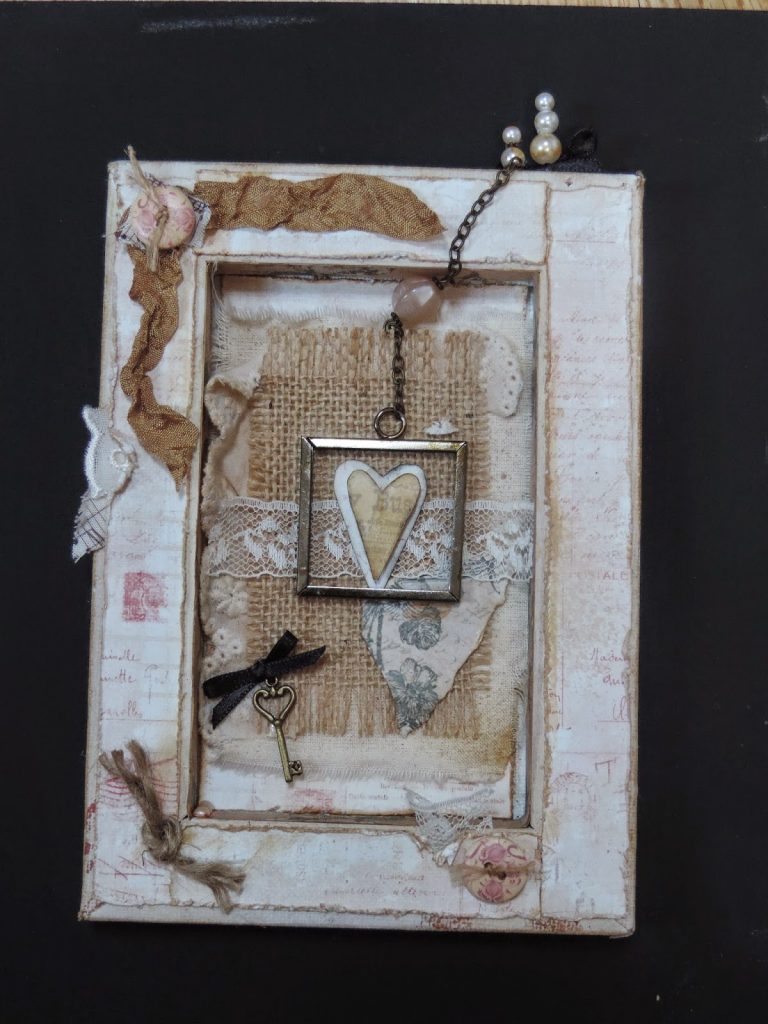 ( I swear that looked straight when I was taking the photo….)
I used scraps of paper, lots of vintage colours, hessian, lace, fabric, buttons, pearls and embellishments.
Sylwia's work is very colourful so I was a bit worried that she wouldn't like it… but she did!!
I will post a picture of the canvas she sent me – it is colourful and happy and I love it!
Thank you Aideen for organizing the swap and Sylwia for my beautiful gift!!