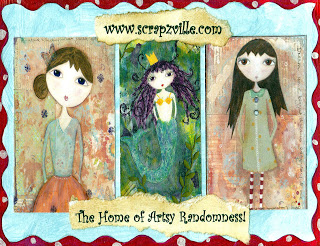 Hello!
Are you all enjoying the summer? it was absolutely gorgeous last week but today is raining, blowing a gale and i'm debating lighting the stove at 11.50 am!!!
Having said that, its a great day for a bit of crafting. I have lots of projects on the go…. typical of me I can't just work on one thing till its finished! and yesterday I was tempted to take out some knitting. This happens every summer – I have no idea why, its supposed to be a cosy winter kind of thing, but I always get an urge to knit in the summer!(I have yet to see if I can knit after "That Fateful day" it might be a bit tricky!)
Anyhoo, let me tell you what is coming up in the next while…….
First the Tuesday morning 12×12 Layout classes are great fun! such a lovely group of Ladies, there is always room for another one if you want to come along.
Then, on Saturday 29th June I will be at the South Court Hotel in Limerick. We will be making a "Birdcage" mini album – it will look something like this, but i'm having a hard time choosing the paperline (too many pretty ones you see!) so that will be a surprise on the day!
The best bit about the day will be Kates shop" CREATE WITH KATE" – a treasure trove of crafting goodness!! we are there from 10-5pm and the cost is €30.
You can book a space by emailing Me or Kate.
Then i'm off to Ballinameela School in Waterford on 6th July for a mixed media class, thats a 10-4pm class and the cost is €30. This is a great venue, it has tonnes of space and all you need to bring is an apron and lunch!
There are two more events before the end of July – CHRISTMAS IN JULY which Kate is hosting in Athlone and the ARDMORE PATTERN FESTIVAL in co. Waterford – I will get back to you with those details as soon as I have them!
Have a luffly weekend,
Byeeeee! x